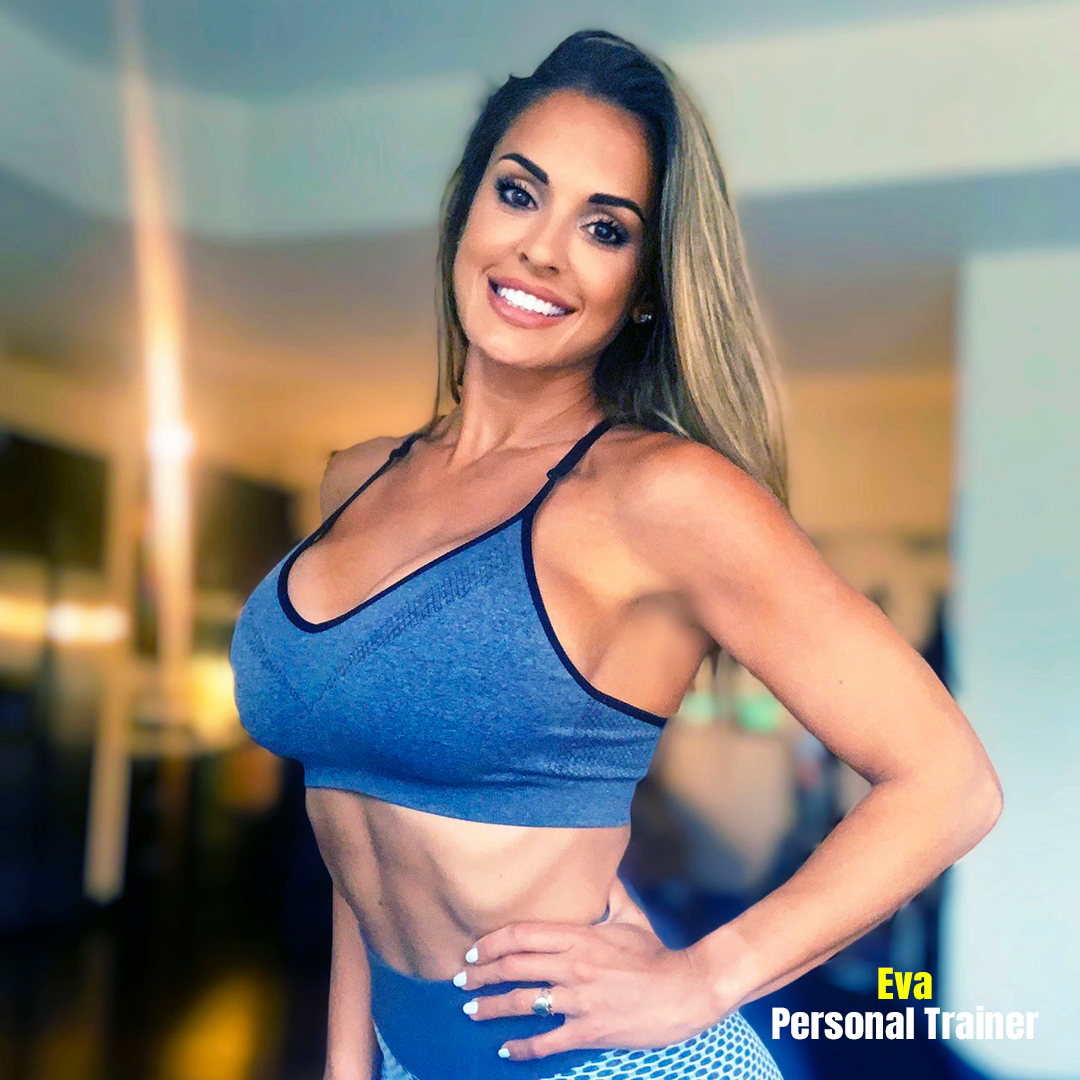 ---
Personal Trainer
Eva
My Name is Eva , and I was born in Italy but currently reside in Miami.
I have been passionate about the fitness industry since I was young.
My ultimate goal is to help others transform their lives through fitness. Whether beginning or intermediate level, I can help you advance and progress. Another passion of mine is working with Women. I enjoy strength training and teaching the benefits of proper technique and form. I believe in the importance of Women starting early so that they can develop the proper habits needed to create a healthy lifestyle.
I am currently working on achieving more certifications so that I can be as knowledgeable and prepared to help my clients to the maximum potential.
I have been in the industry for more than 5 years now. I believe being healthy starts with discipline and healthy habits. It is my true passion and pleasure to help others succeed. Every journey is different and it is a rewarding and fulfilling experience to help those achieve their goals.
I am fluent in Italian, English and Spanish.
My favorite quote that I live by is "Wellness encompasses a healthy body, a sound mind and a tranquil spirit".
---