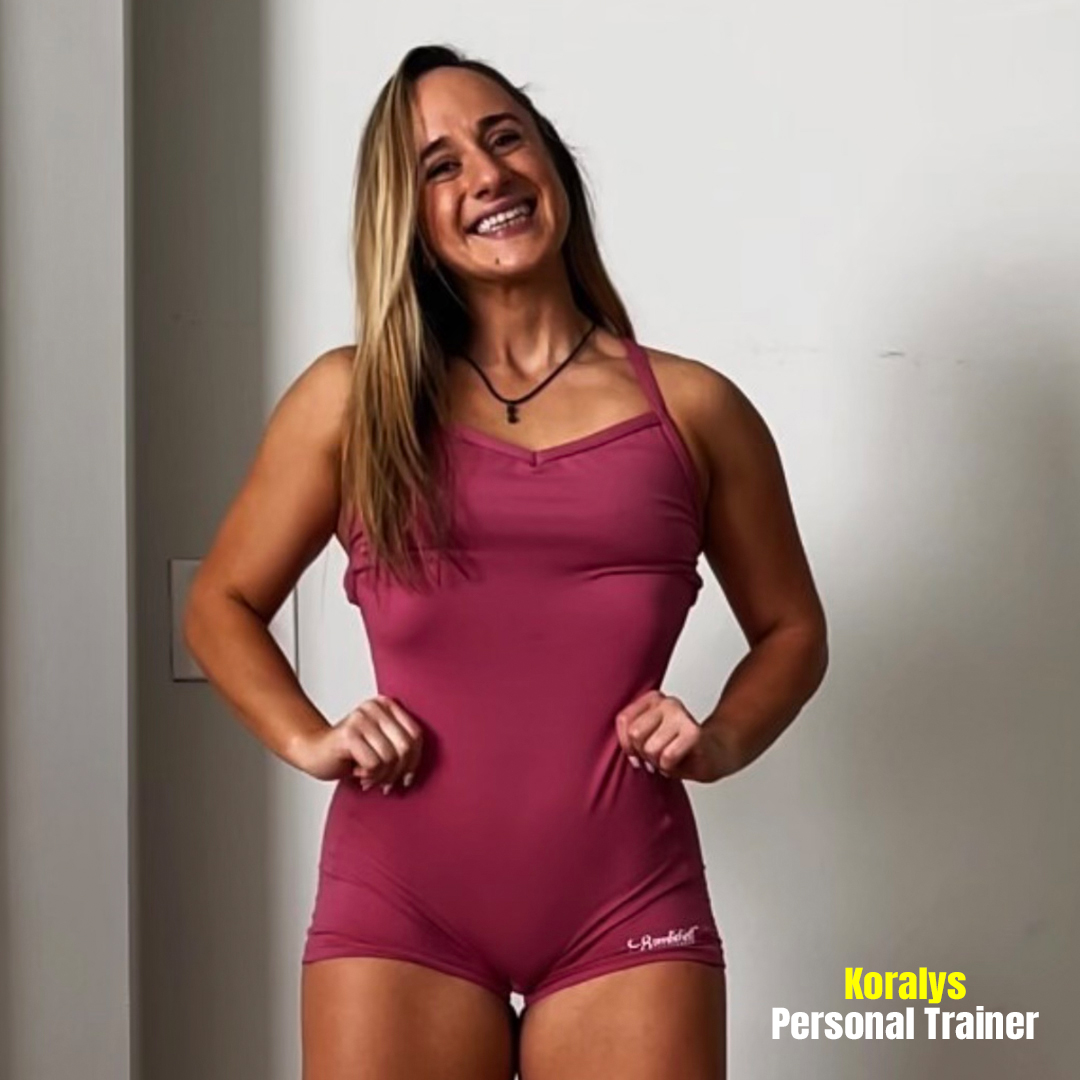 ---
Personal Trainer
Koralys
I was born in Puerto Rico, i am 27 years old. I have lived in Miami the last 7 years.
I have been training consistently for 7 years and have been a personal trainer for 4 years.
I am a certified personal trainer and nutrition specialist.
I competed in women's bodybuilding bikini division between 2017 and 2018. Since then, I have dedicated myself to training people, helping them improve their lives and have a healthy lifestyle.
It is my passion to help people take their body and mind to the next level.
---