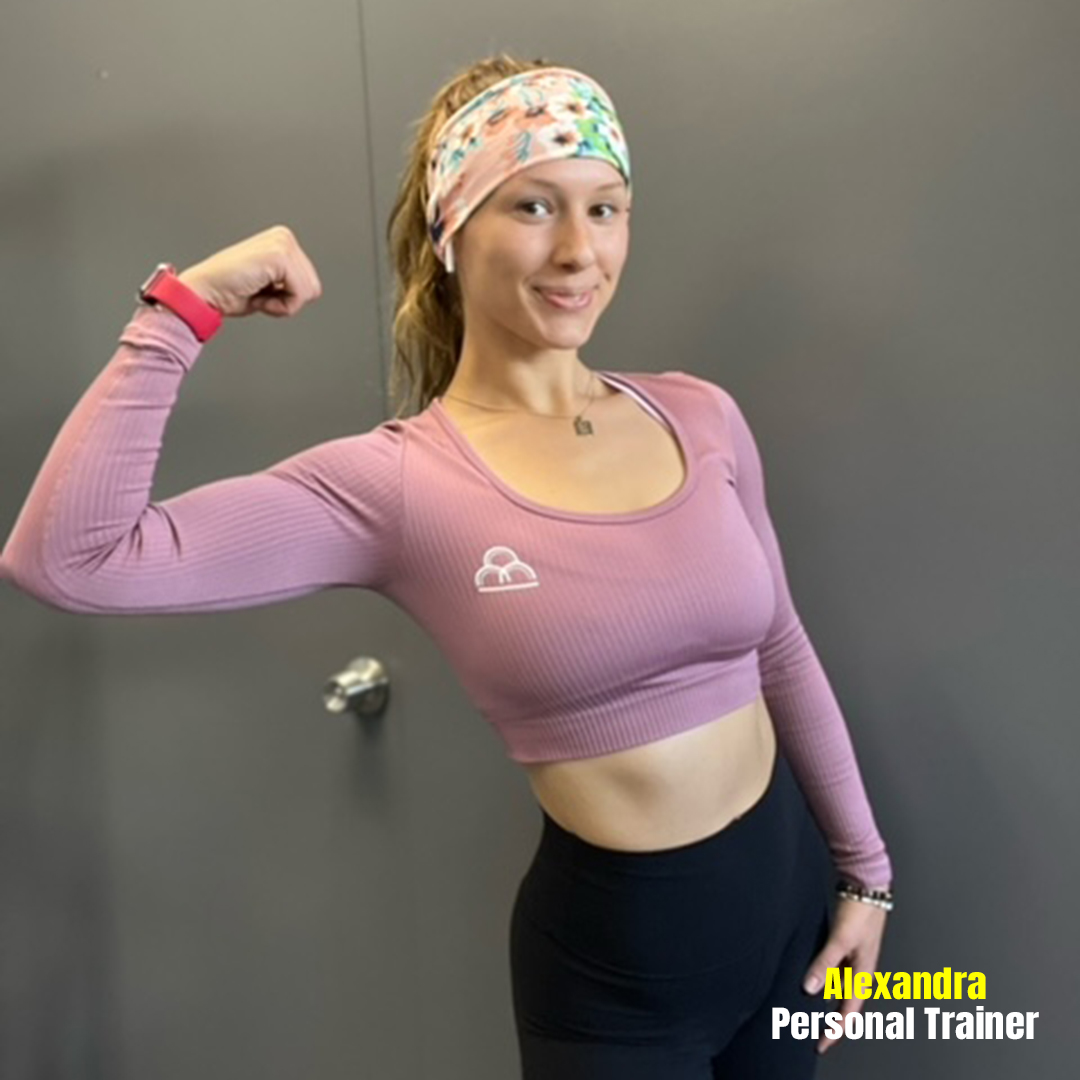 ---
Personal Trainer
Alexandra
About Alexandra:
I've been where you are. I understand the pain, frustration and confusion that beginning the fitness journey brings, how intimidating it is and how difficult it can be to become consistent.
I've dedicated the last five years of my life to a total mind-body transformation and create the ultimate fitness lifestyle while launching my coaching business because I want to help you discover the best version of yourself (and be the person for you I wish I had when I struggled).
Why should you choose me as your Personal Trainer?:
If you're reading this, you must be someone who has the desire to become a better version of you, and cares about your health in the long term. As we age, it's imperative we have a solid fitness fundamentals foundation to carry us in good health for the rest of our lives- not just to get in shape and lose it all once you stop working with a Certified Personal Trainer.
I specialize in working on each area of your life- Mindset, Behavior Change, Nutrition and Exercise- and my one goal as your Personal Trainer is to empower you by giving you the tools, education and resources that are easy to understand AND apply, to help you become consistent, and the best version of yourself- life long, so you don't have to rely on someone else to create the body of your dreams!
Having a trainer is great, but long term can be very expensive. There's so much you learn about yourself and there's tremendous power when you're able to guide yourself in your fitness journey.
Whether you're a beginner and new to the fitness journey, intermediate and looking to learn more, or advanced and an athlete, I can get you to where you want to go, having empowered you to live a fitness lifestyle, consistently- in and out of the gym.
Accredations:
NASM Certified Personal Trainer
PPSC Pain-Free Mobility Coach (Injury Prevention and Rehabilitation)
Behavioral Coach
HSI CPR & AED Adult and Child Certified
CEO & Founder of Alexandra Lifts Fitness
Host of The Fitness Lifestyle Fundamentals (FLF) Podcast
U.S. Army Combat Medic