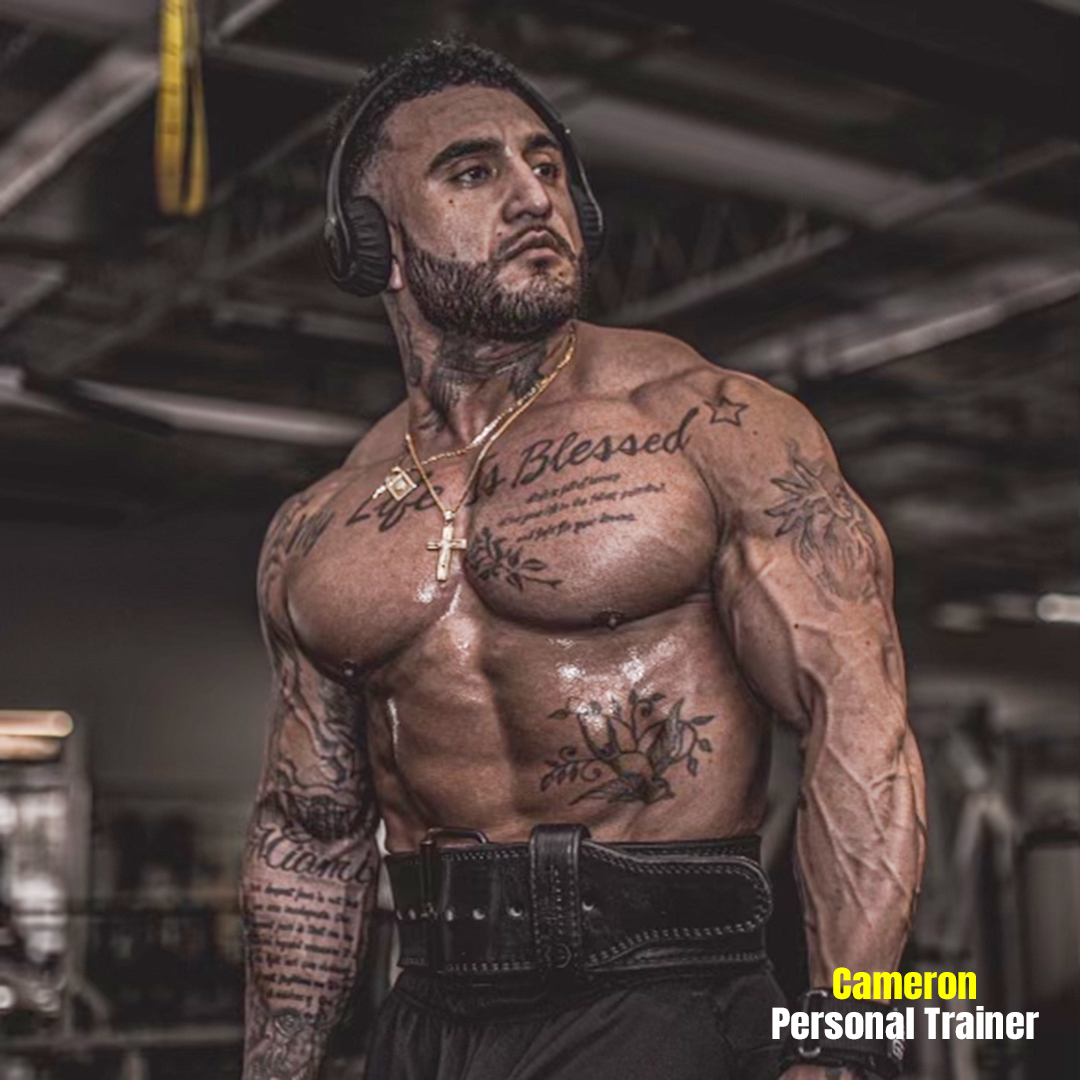 ---
Personal Trainer
Cameron
Hello,
I'm Cameron, a certified personal trainer and NPC mens open division bodybuilding competitor.
I have a deep passion for helping others achieve all their personal fitness goals in the most convenient way possible thats fits the needs of each individual. I absolutely love to help people achieve their goals. I believe everyone has the potential to better themselves as long as they focus on the end game and commit to giving their absolute best.
As a trainer, all I ask for is accountability, consistency and honesty.
---
So a little about me…
I am 26 years old.
I am a Miami boy to the fullest.
I love sports and grew up playing most of them. I love protein snacks and anything that involves protein basically.. typical lol
I have three beautiful kids who I am raising to be conscious of the benefit of a healthy diet and regular exercise.
I went to Miami Beach Senior High School and attended Johnson and Wales University. Before I became a personal trainer I was a cook on Ocean Drive for 6 years.
---
My fitness journey hasn't always been easy. It started when I was young, being overweight for the majority of my adolescence. I would lose the weight then gain it back then lose the weight and so on.
In 2018 I decided enough is enough and really pushed myself beyond expectations. I focused on the task day by day and eventually fell in love with the process and lifestyle. Fitness doesn't have to be as difficult as some make it seem. I believe that by designing a customized approach and making better and smarter choices no goal is too big!